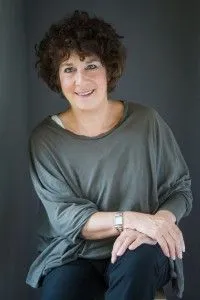 I have been providing psychology services to the DC area for over 40 years.
Education
Goddard College — B.A. 1970;
Boston University — Ed.D. 1981;
St. Elizabeth Hospital — Psychodrama Resident 1974-5;
National Group Psychotherapy Institute 2000-2003;
Washington School of Psychiatry. 3 Year ISTDP – Certificate 2007.
Experience

Faculty, Washington School of Psychiatry: Intensive Short -Term Dynamic Psychotherapy;2012-present
Faculty, Washington School of Psychiatry: Psychotherapy with Older Adults and the Study of Aging;2011- present
Private practice: 1985-present. Individual and Group Psychotherapy;
Psychodramatist, Psychiatric Institute of Washington. District of Columbia Mental Health Clinics . Montgomery General Hospital. Whitman-Walker Clinic. D.C. Rape Crisis Center.
Capital Area Crisis Response Team. Crisis Responder, Trainer and Board Member 2000-2009.
Clinical Instructor of Psychiatry and Behavioral Sciences at the George Washington University School of Medicine and Health Sciences
Credentials
Certified Psychodrama Practitioner. 1980 to present;
Licensed Psychologist District of Columbia. 1985 to present. #1304.
Memberships:
American Psychological Association;
International Experiential Dynamic Therapy Association;
American Society for Group Psychotherapy and Psychodrama;
Institute for Contemporary Psychotherapy and Psychoanalysis;
Washington School of Psychiatry.
---
About Margo

I've worked with individuals and groups for over 40 years. My style is direct and collaborative, energetic and engaging. I eagerly anticipate the opportunity to help you to understand and overcome your difficulties.

Dynamic Psychotherapy
I practice Experiential Dynamic Therapy. My style is highly engaged and focused on close moment to moment observation in session. Together we will determine the nature of your difficulties and work collaboratively to address their roots.